ROBOTICS
ROBOTICS(SIIX-AGT)
ROBOTICS(SIIX-AGT)

SIIX-AGT MEDTECH PTE LTD.
SIIX-AGT is a Singapore company designing and developing and manufacturing Robotic solutions that are affordable, functional, and reliable. Our genesis is in healthcare and thus our development and products are designed and build to a higher standard.
Built from our healthcare domain knowledge, our solutions are designed for non-technical operators, to be used in public spaces, and where safety is paramount.
We now deploy our robots and robotic solutions across various domains.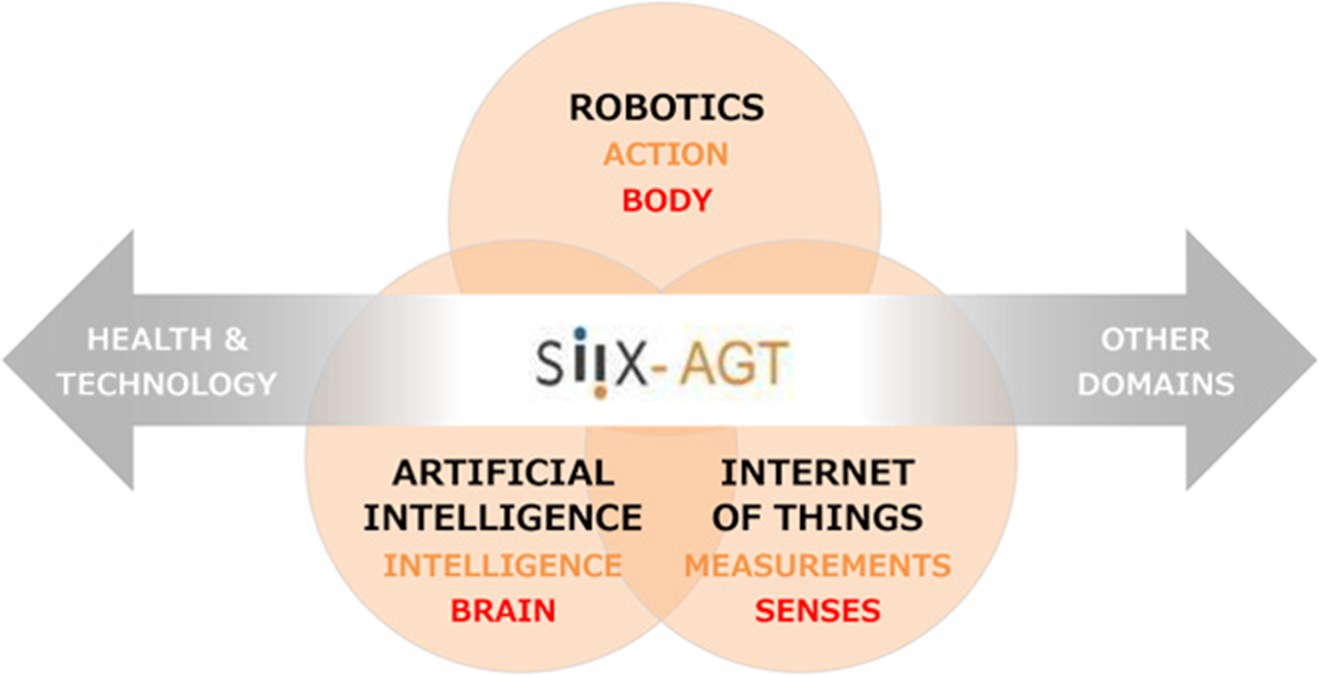 Core Capabilities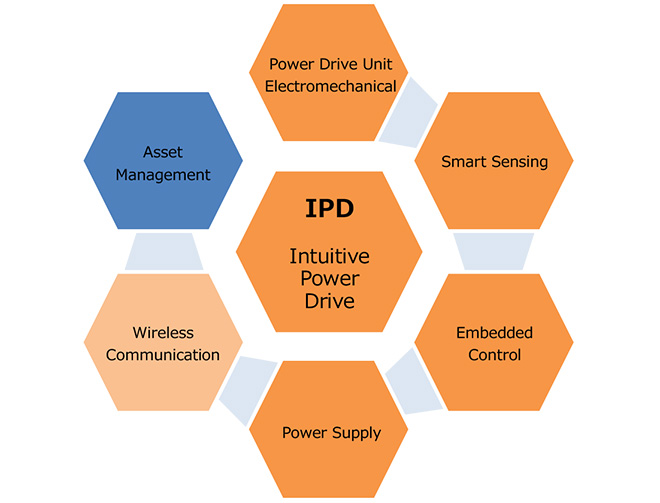 Deep Healthcare Domain Knowledge
Over 50 years of experience in the medical device industry
1M investment in Surgical robotics project
Deployed 1000 EPUSH at Multiple Sites
Collaboration Driven
KTPH / NTFGH/ CHART EPUSH Project
I2R Robotics Collaboration
ARC Robotics Collaboration
IHL Robotics Collaboration
Development & Design Process
I3 Process
Identify existing solution that resolve part of problem
Integrate these to create a low-cost MVP then test
Innovate to create an intuitive new whole then pilot
Robotic Domain Knowledge
One core IPD technology for different type of Robots.
Surveillance Robotics Project
Innovation
Won NHG Service Innovation Award
Novel EPUSH M 1-to-Many design
IP around surgical robotics & IPD
Technology & Scale
SIIX contract manufacturing brings scale
SIIX direct access many technologies suppliers
Sales & commercialisation experience
Access to 25 Countries via SIIX
SIIX-AGT has a family of products & services that leverages core competencies and in-house designed and developed modules.
The modules forms the basis building blocks for most of the Application Robots
The building-blocks modules also allows for fast-track design and development of customized Robotics
All designs incorporate extensive customer feedback and are often collaborative efforts to solve real-world problems.
Work with multiple partners to increase value by incorporating new sensing technologies, Artificial Intelligenceめる
Maintain Tech-Heavy, Assets Light structure with strategic collaboration with development and manufacturing partners.
Leverage SIIX's sales organization and customer contacts for promotions and market entry and after sales supportう
Modular Platforms and Applicable Verticals
Robotic Platform
EPUSH
iCube
Hercules
Application Domain
Hospital
Retail
Logistics
Healthcare
F&B
Agriculture
Construction
Factory and Warehouse
Police and Security
Robot Platform build on SIIX-AGT IPD Technology
Modular Base Platforms for varied verticals
Enhanced with Machine Learning and IoT Connectivity
Product Development Portfolio
The basis for the SIIX-AGT's R&D
The basis for the SIIX-AGT's R&D is to develop module systems that can work as building blocks to adapt to different robotic configurations for different applications for different payloads using different navigation and guidance technologies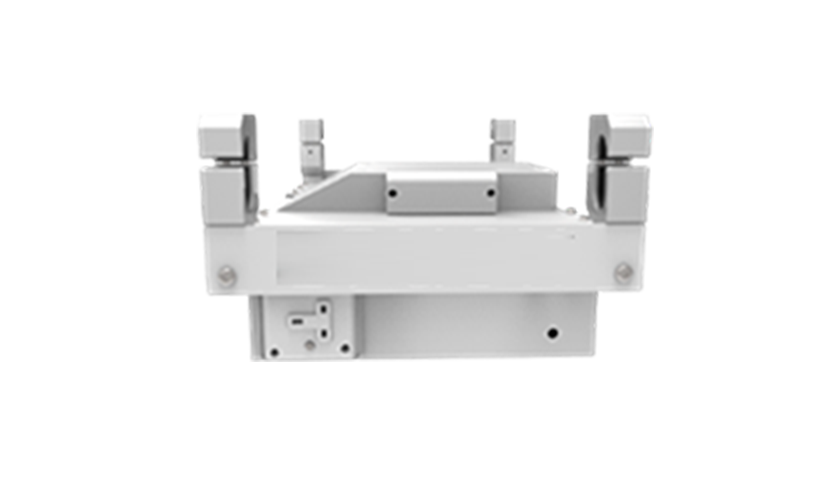 is a Manual Guided Single
Axis Robot Platform.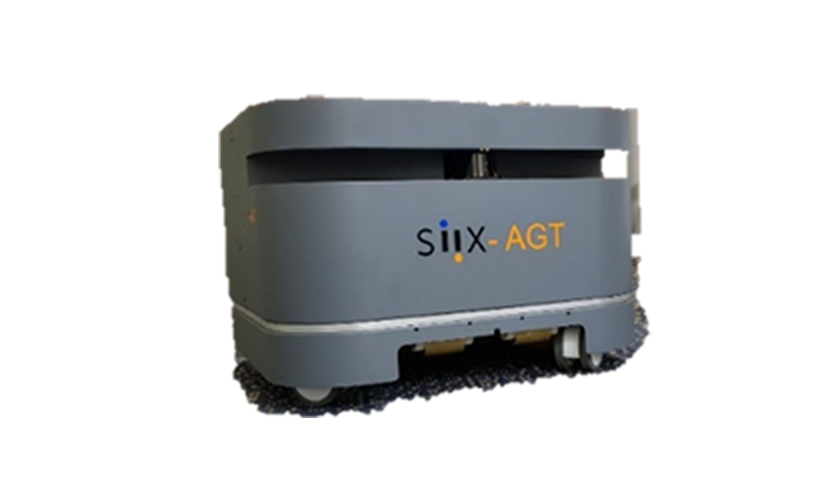 target for indoor autonomous application OEM development and commercialisation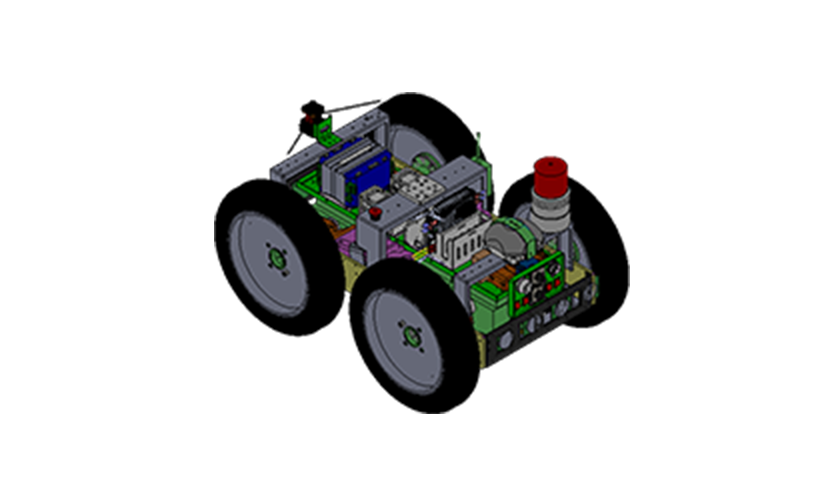 target application in Outdoor multi-terrain security, Hazards management applications e.g product MATAR, and many others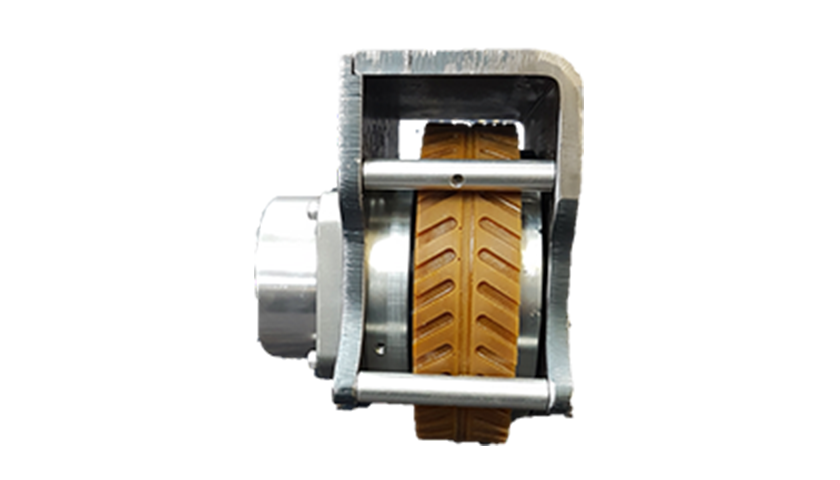 Intelligent Powered Wheel costs effective and highpower drive train for indoor autonomous project or products development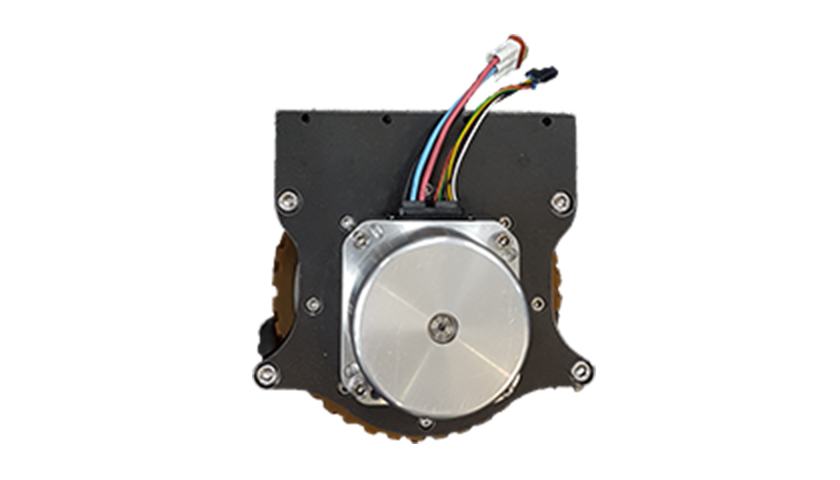 9 inches wheel
Max load 350kg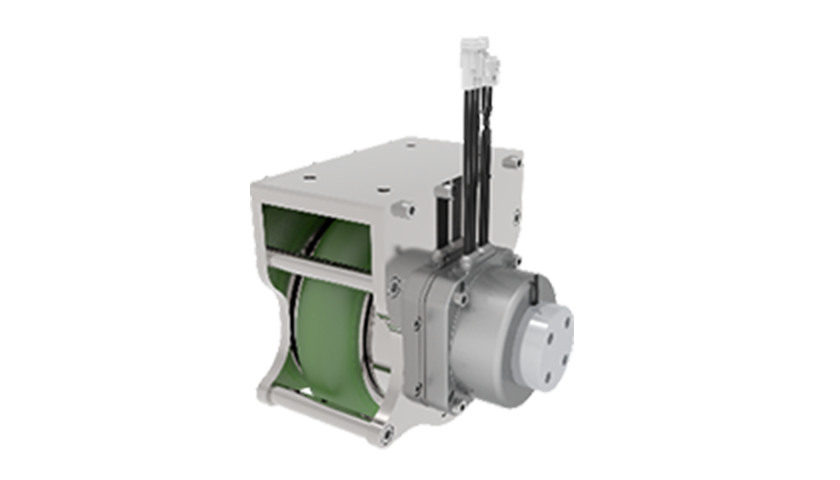 6 inches wheel
Max load 350kg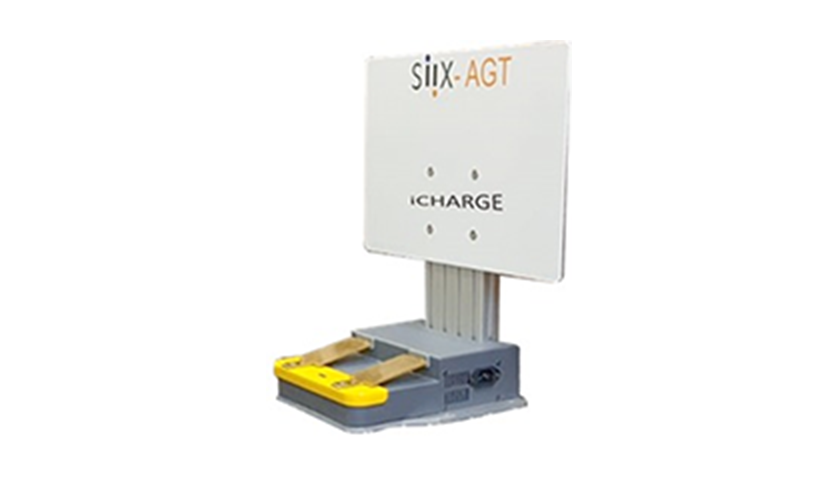 Wireless Charging base for autonomous robot system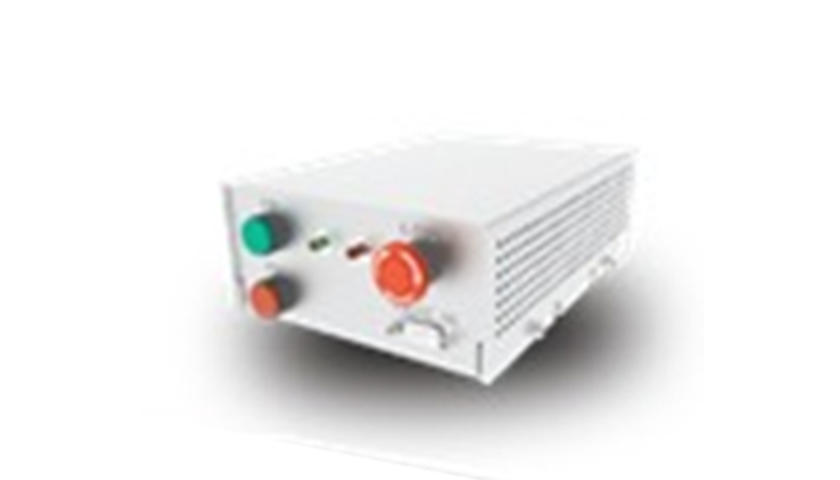 Intelligent Robotic Control Unit
(DSP) up to 4 axis control
(AT) up to 2 axis control
(STM)up to 3 axis control
Product Portfolio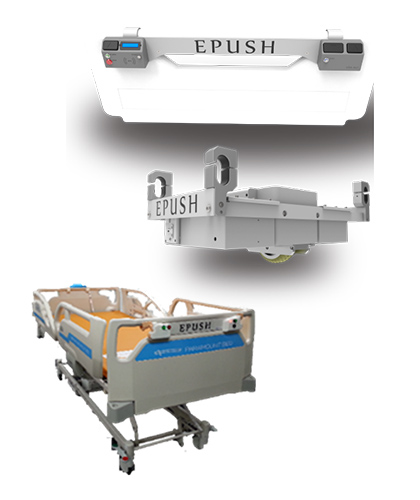 EPUSH
Intelligent Assistive power robot bed mover
"The EPUSH robot is integrated and installed onto a hospital bed, to enable the bed to be easily moved and maneuvered with minimal effort of nurses or porters.
The EPUSH is designed to be attached to the base-bedframe of many of the models from the most popular hospital bed manufactures."
Key Features:
Integrated intelligent robot system with Intuitive Power Drive (IPD)
Able to support loads of 350kg
Extensive user evaluation & enhancement incorporated
Dual pre-programmable forward speeds and single reverse speed
Battery-level indicator
Re chargeable Battery Technology
Intuitive and ergonomic hand controller
Mounts under bed, without modifications to bed.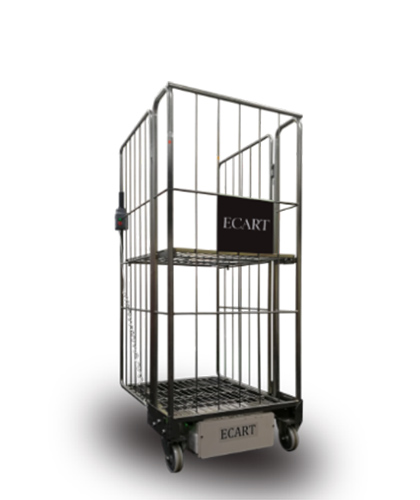 ECART Power
Assistive Robot Cart
ECART is robot that provides can be retrofitted to existing carts, cages, trolley and wheeled shelves to enable moving them with little to no effort from the operator.
Key Features:
Integrated intelligent robot system with Intuitive Power Drive (IPD)
Able to support loads of 350kg
Extensive user evaluation & enhancement incorporated
Dual pre-programmable forward speeds and a reverse speed
Battery-level indicator
Optional lead-acid or LiPO battery technology
Intuitive and ergonomic single-hand controller
Mounts under Cart/Cage/Shelf
Optional Obstacle sensor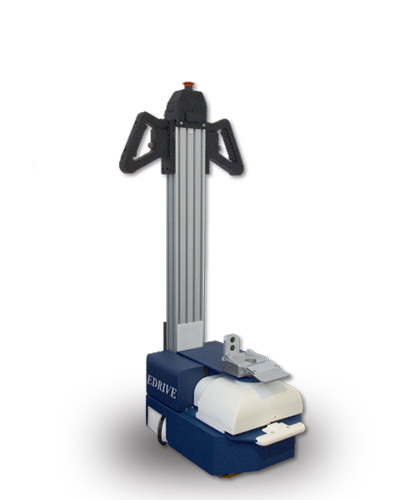 EDRIVE
Assistive Power Robot Tug/Lifter
EDRIVE is a compact power-assistive compact robot tug/lifter.
Designed to enable heavy carts, currently being manually pushed to be moved under robotic control.
These include use on Linen carts, Food carts and other mobile carts which need carry heavy loads. Help the Operator to move heavy loads in tight spaces with minimal training.
Key Features:
Integrated intelligent robot system with Intuitive Power Drive (IPD)
Able to support loads of 350kg (model eD3.5 )and 500kg (model eD5.0)
Dual-Axis design to enhance maneuverability & traction
Ability for design to be used in a tugging configuration or with "lift, load & pull" function
Dual pre-programmed forward speed and one reverse speed
Intuitive and ergonomic hand controller
Power status & Charging status Display
Small footprint of 0.7m x 0.3m
Optional "Follow-me" function is possible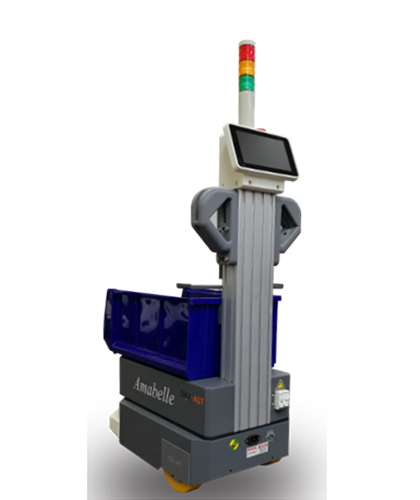 AMABELLE
Compact Semi-Autonomous Guided Robot
AMABELLE is a compact intelligent semi-autonomous low-cost robot for point to point travel in tight spaces. Designed to follow a track and is suitable for use in areas where repetitive moves are needed and working in close proximity to people.
Key Features:
Integrated intelligent robot system with Intuitive Power Drive (IPD)
Able to support loads of 80kg
Integrated support for multiple storage bins
Dual-Axis design to enhance maneuverability
Navigates via magnetic or optical track
Ultrasound obstacle detection/warning and avoidance system.
Visual and audible warning sounds.
Display or power status & charging.
Return to sender/station capability
Multiple stop points programmable
Small footprint of 0.7m x 0.3m
Features includes remote call via mobile handset to call robot to a path-stationル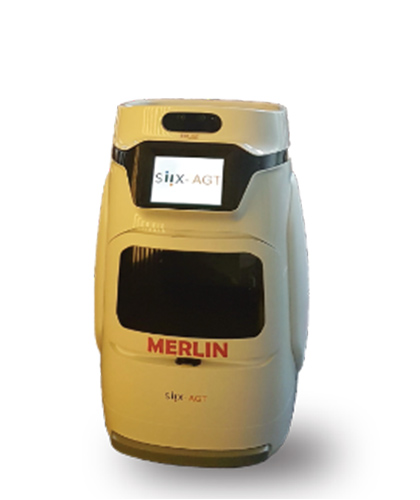 MERLIN(INDOOR)
Level 5 Fully-Autonomous Guided , Advanced Navigation Robot
MERLIN is an advanced, level 5, fully autonomous robot platform for Indoor Application。
Key Features:
Compact 0.3m x 0.3m base to enable on-the-spot turning
Customizable computer-on-board platform to support navigation/guidance algorithms
Advanced processing and decision support for SLAM
LIDAR (22-30m) incorporated with multiple navigation system/algorithms (programmable)
Obstacle sensors and avoidance algorithms base set (programmable)
Optional integrated storage space
Optional Multi-sensor platform for IOT sensors & technologies including Video cameras, Thermal cameras, dedicated measurement sensors, sound-sensors/microphones, environment sensors, etc. with integrated AI processing on the edge or in the Cloud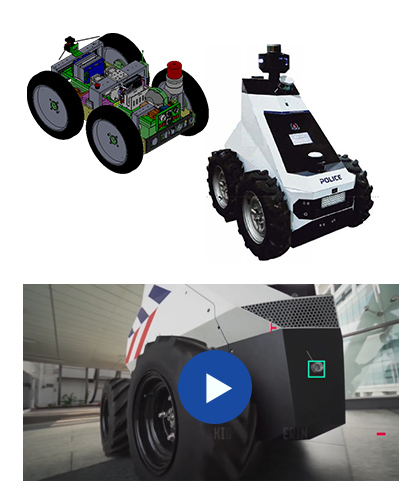 HERCULES(OUTDOOR)
Level 5 Fully-Autonomous Guided, Advanced Navigation Robot
HERCULES is an advanced, level 5, fully autonomous robot platform for Outdoor all-weather application
Key Features:
Compact 0.3m x 0.3m base to enable on-the-spot turning.
Customizable computer-on-board platform to support navigation/guidance algorithms, advanced processing and decision support.
Incorporate AI / IOT / Multiple Sensor
Can be supplied as Fully Integrated Unit or only as Robotic Base Unit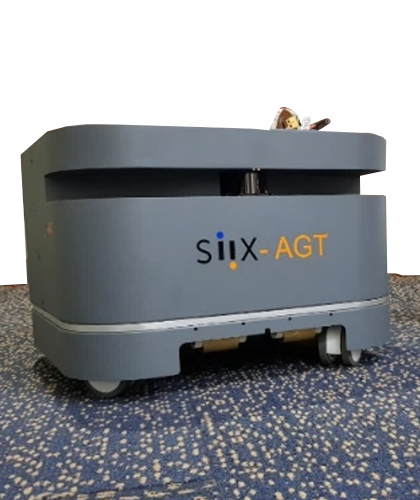 iCUBE
Fully Autonomous Robotic Base Module
iCUBE is a fully autonomous multifunctional robot-base module to enable user to build and control own novel applications over the Robotic Base Unit
Key Features:
Autonomous 30m-LIDAR based navigation
Includes collision detection/proximity alert sensors
Programmable via ROS-based system
On board computer for additional customized applications

iCUBE 120 – 120kg loads
iCUBE 200 – 200kg loads
iCUBE 500 – 500kg loads

Small footprint with turning-on-the spot capability

iCUBE 200-0.5m x 0.5m
iCUBE 500-0.7m x 0.7m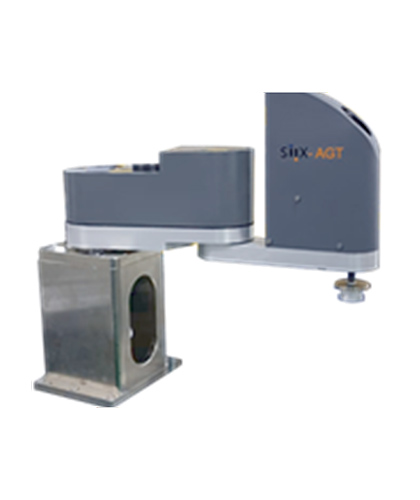 SAM SCARA
Selective Compliance Articulated Robot Arm
SAM SCARA is a Fours axis compact and affordable desktop Selective Compliance Articulated Robot Arm
Key Features:
Designed and Developed and Manufactured in Singapore.
High precision Japanese servo motors
Placement accuracy of 0.05mm with repeatability accuracy of
Affordable, small form factor (Desktop) and flexible applications
Programmable via ROS and teaching module
Support various End-Effector
Payload up to 5 Kg